Siemens DCA Vantage Rentals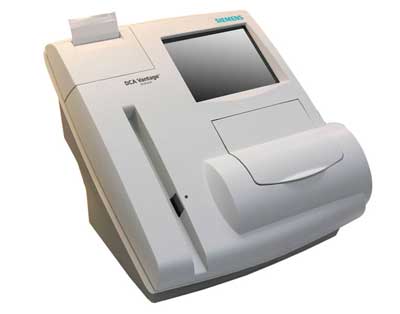 Wilburn Wellness (Wilburn Medical USA) is an authorized distributor for Siemens. To support the Biometric Testing Professional we have an extensive pool of rental devices. These devices have the most current version of software and are factory serviced as needed. The devices are fully tested prior to shipment to customer to avoid any on-site problems. Our rental fees are based on the number of days the device is actually used, there is no charge for the time the analyzer is in transit.
DCA Rental Terms
$150.00 per analyzer per testing day

$75.00 per analyzer per testing day with the purchase of T

esting Suppplies and Cassettes.
A return shipping label will be provided with all rental devices to make the return as simple as possible. For more information
Contact US or call us at 1-877-WILBURN (1-877-945-2876)